Impulz Series
Approach drumming
easily with an impact
Bright and feisty
with rich harmonics
The Impulz cymbal match the high bar we set for quality throughout our Zultan cymbals range for beginners, practised drummers and professionals alike
Applications:
Impulz
We designed this set for outstanding response across various dynamic ranges, with clear, bright and sophisticated tones with rich harmonics.
Applications: Rock, Metal, Pop and beyond.
Set configuration: 14″ hi-hat, 16″ crash, 20″ ride
The Impulz Cymbal Set
The Impulz cymbals are available as a set only.
In addition to the Impulz set the following cymbals are available: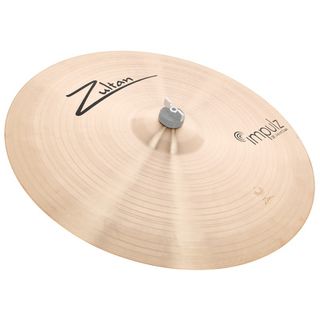 18" Impulz Crash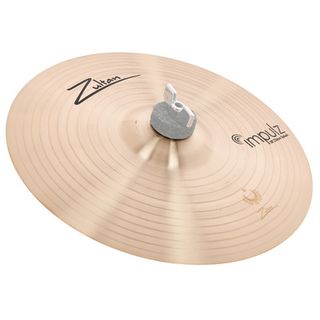 10" Impulz Splash
Sound:
bright, feisty & rich harmonics
You may also like
Sticks & Brushes
All our sticks are treated with natural, sustainably produced oils and waxes. They feel great and play even better.
Stick Bags
Zultan Cymbals offers high-quality stick bags made from both leather and cordura materials. These stick bags provide excellent protection for your drumsticks while keeping them easily accessible during performances and practice sessions. The leather bags are made from premium materials and feature a sleek design, while the cordura bags are lightweight and durable, perfect for on-the-go drumming. Both types of stick bags offer ample storage space for multiple pairs of sticks and come with comfortable shoulder straps.
Drum Rugs
Our Drum Rugs are perfect for drummers who want to keep their drum sets stable and secure during performances and practice sessions. These high-quality rugs feature a non-slip bottom layer and a durable top layer that prevents drum sets from sliding around on stage. Available in a variety of sizes and styles to fit different drum sets.
Miscellaneous
From high-quality Cordura cymbal bags to practice pads, orchestra cymbal accessories, and backpacks, Zultan has everything you need to enhance your drumming journey.